Educational Opportunities and Member Engagement on Tap for 2022
By Natalie R. Baker
Pharmacology Conference
Have you registered for GAPNA's Contemporary Pharmacology Conference? This popular conference will be held March 24-26, 2022, in Philadelphia. The conference will be provided in a hybrid format – attend in-person in Philadelphia or virtually!
The Conference Planning Committee developed a robust schedule with excellent presentations on a variety of important topics for advanced practice registered nurses (APRNs) caring for older adults in different care settings. Attendees will receive 11.5 pharmacology nursing continuing professional development contact hours.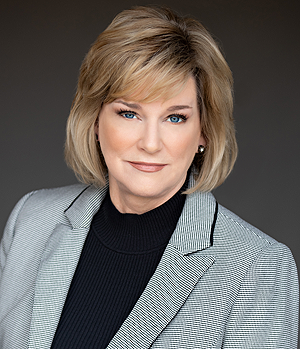 Poster Abstracts for 2022 Annual Conference
Abstracts for poster presentations are currently being accepted for GAPNA's Annual Conference, September 15-17, 2022, in Orlando, FL. Topics pertaining to advances in gerontological research or innovations in clinical practice change, nurse practitioner and clinical nurse specialist roles or educational programs, and patient education are encouraged. Deadline for submission is March 15, 2022.
Leadership Opportunities
GAPNA is always looking for members who want to serve in a leadership capacity. The Nominating Committee will begin accepting nominations soon for president-elect, secretary, and director-at-large. There will also be a vacancy on the Nominating Committee. Self-nominations for all positions except president-elect are accepted. All candidates must be a GAPNA member for at least 3 years. Full eligibility criteria will be posted on the website soon. Find out about the benefits of GAPNA Membership.
Are you interested in serving as a leader but not confident in your leadership skills? The GAPNA Leadership Institute will soon be accepting applications for the 2022-2023 cohort. This year-long program pairs mentees with seasoned GAPNA leaders, providing monthly Zoom sessions and an opportunity to work on a project focused on advancing the care of older adults. Enrollment dates and additional information will be available in early Spring. Visit GAPNA Committees.
Gerontology Nursing Certification Commission
In 2018, the Gerontology Nursing Certification Commission (GNCC) was established to develop and maintain the only APRN gerontology specialty exam in the United States. Under the expert leadership of Dr. George Peraza-Smith, the Gerontological Specialist-Certified (GS-C) exam is now available to all APRNs who meet the eligibility criteria.
To date, there are 124 GS-C certified APRNs and we want to see that number grow. The exam is not limited to GNPs or nurse practitioners. Any APRN with experience caring for older adults should review the eligibility criteria and consider taking the exam.
Please join me in welcoming Dr. Marianne Shaughnessy as the new GNCC President. Marianne will lead GNCC into the next chapter, spearheading the recertification process and reviewing exam questions for any necessary revisions. I want to thank George for his vision and determination to develop the GS-C exam and look forward to GS-C's ongoing success under Marianne's leadership.
Member Engagement
As we release the new GAPNA Chat podcast series and near our annual membership drive, March Madness, I want to remind everyone that you can join local chapters and national committees and special interest groups (SIGs) anytime throughout the year. It is never too late to get involved!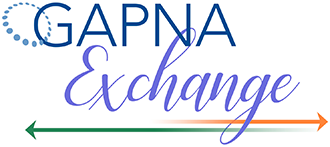 Anyone interested in joining a chapter, committee, or SIG can email gapna@gapna.org for more information. The GAPNA Exchange community is an excellent forum to stay connected with your colleagues, share ideas, and learn more about our patient population.
Let's stay connected and gero focused.
Natalie R. Baker, DNP, GNP-BC, ANP-BC, CNE, GS-C, FAANP, FAAN
President
nrbaker@uab.edu