Meet Mary "Holly" Coyle, GAPNA Fall 2020 Rising Star
Mary "Holly" Coyle, MPH, NP-C, is a Cognitive Neurology Nurse Practitioner, Emory Healthcare, Atlanta, GA.  She holds a Master of Public Health and Master of Science in Nursing from Emory University. She has been a GAPNA member since 2017 and is a member of the GAPNA Georgia Chapter.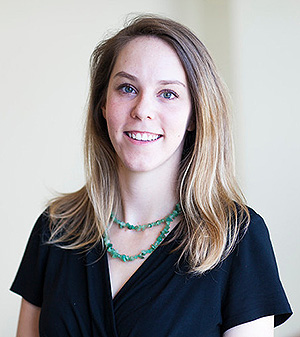 "Caring for persons living with major neurocognitive disorders requires a comprehensive approach. I spend my day wearing a lot of different hats: geriatrics, palliative, neurology, and psychiatry," Holly explains. "In between seeing patients and families in clinic, I am making frequent calls to check on patients, arranging care resources and referrals, and collaborating with other specialties.
If you were to walk past my exam room door, you would probably hear bursts of laughter coming from my patients and families. My colleagues and I are known for finding the humor in situations and for our light-hearted nature."
Holly was inspired to pursue a career in geriatrics throughout her career, starting with working in inpatient neurology as a registered nurse where the majority of patients were older adults.
However, her greatest inspiration was her experience volunteering as a long-term care ombudsman in nursing homes and assisted living facilities. That experience drew her to the older adult population.
Holly appreciates the challenges of serving older adults during a pandemic. "Right now, GAPNA members are stepping up to protect and advocate for older adults across the country. They are serving on the frontlines and creating innovative solutions to keep patients well and connected to families.
I have never been prouder to be a member of this organization. As we move forward, I see the field of geriatrics continuing to grow. It will be nurse led and technology driven."
The favorite part of Holly's job is helping demystify the symptoms of diseases that cause progressive memory loss. "It can be so terrifying for patients and families to not understand what is normal for their condition. When I see the light bulb turn on about why someone is experiencing a symptom, and how to approach a new symptom, it can be so rewarding!
I also love providing emotional support for patients and families because they deserve a place where they can feel seen and heard."
Some of Holly's favorite activities include making and sending greeting cards, doodling, watercolor painting, reading, drinking coffee, and hanging out with her rescue dog.
Holly plans to continue advocating for patients on a larger scale. "In addition to providing clinical care to patients, I hope to be directly involved in local and national policy efforts to enhance the quality of care for older adults living with memory loss residing in assisted living and memory care facilities."
Thank you for your dedication, Holly! We can't wait to see what your future with GAPNA brings.