Spotlight on Ju Young Shin, PhD, APRN, ANP-C
By Tomika Williams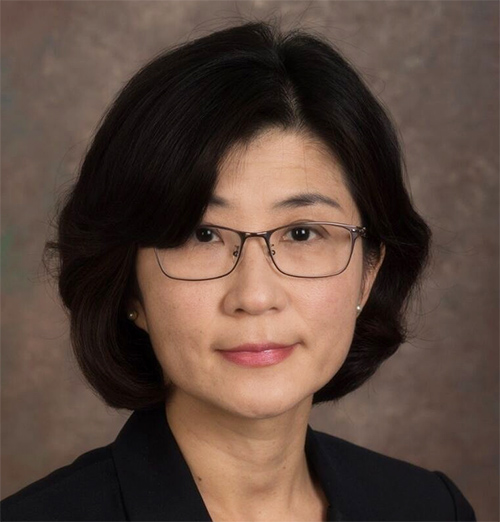 Dr. Ju Young Shin is an Associate Professor of Nursing at the University of Delaware, School of Nursing. She is funded by the Parkinson's Foundation, serves as a reviewer for several nursing journals, and is a GAPNA member.
She is the immediate past-chair of the GAPNA research committee. Over the past 14 years, she educated hundreds of undergraduate and graduate nursing students, and was recognized as a Distinguished Educator from the National Hartford Center of Gerontological Nursing Excellence Recognition Program.
Research
Dr. Shin's program of research is symptom management of Parkinson's disease (PD), including medication adherence and complementary and alternative approaches. Her research on medication-taking behaviors and beliefs about PD medications revealed people's reluctance to take PD medications in the beginning stages of the disease.
Additionally, she published several studies regarding couple's perspectives of advanced stages of PD where little is known to guide nursing practice. One of her studies, utilized data of Caregiving in the U.S. 2015, highlighted the number of activities of daily living and instrumental activities of daily living performed by a diverse group of PD caregivers and indicated the need to acknowledge the extensive work performed by caregivers.  
Dr. Shin is currently developing a nurse-led intervention for medication adherence for people with PD that will be a basis for a comprehensive national PD care model.
Her continued work in PD symptom management and PD caregiving will provide people with PD and their family caregivers with an opportunity to share their voices to change healthcare systems and policy to support PD caregiving.
Tomika Williams, PhD, AGNP-C, CDP
twilliams917@hotmail.com