Conference Success and the Importance of Staying Connected
By Jenny Kim
Hello GAPNA family. Thank you for entrusting me with leading our organization as your President. GAPNA has been my professional home for my entire APRN career, so I am honored to hold this position. It's an exciting time to be an APRN.
The Improving Care and Access to Nurses (I CAN) Act was introduced in Congress last month, the day before our Annual Conference began. What perfect timing! Given our expertise in the care of older adults, we are in a unique position to advocate for our patients by engaging with legislators about the importance of removing barriers to health care.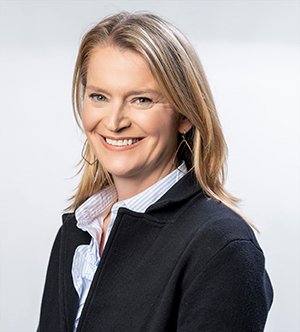 Jenny Kim, DNP, GNP-BC, GS-C, FNAP, FAANP
President
Annual Meeting
Our 41st Annual Conference in Orlando went off without a hitch! Kudos to the Conference Planning Committee, led by Dr. Michele Talley, for all the work in putting together a premier conference. I would be remiss if I didn't thank the National Office for keeping things organized and running the conference seamlessly. BroadcastMed once again provided conference content on a virtual platform and did not disappoint.
I also want to thank our industry sponsors who supported the conference through participation in the exhibit hall and providing industry-sponsored product theater (ISPT) meals. I hope attendees saw the flurry of GAPNA-related social media activity during the conference (#GAPNA22, #weareyourpeople). Many thanks to the communications committee and other volunteers who posted, re-tweeted, and liked images from the conference on their social media accounts.
It was energizing to be back in a room with advanced practice provider colleagues committed to improving care for older adults. I hope those of you who attended virtually also experienced the same energy.
There were so many highlights of the conference. The content at the pre-conference workshops matched the learning needs of so many of our members. I was excited to see how many members attended the Gerontological Specialist Certification Exam Review Workshop. Kudos to Megan Pratt (Editor) and all contributing authors of GAPNA's new publication: A Practical Guide for the Gerontological Specialist.
All copies on-site sold out by the first day of the conference, but copies are available online! This is an invaluable resource for those planning to take the Gerontological Specialist certification exam, practicing gerontological APRNs, and educators teaching APRN students in didactic and clinical settings.
The GAPNA Foundation events are always popular; this year was no exception. The people watcher in me loved seeing the crowd of conference attendees cheering while the GAPNA Foundation basket raffle winners were announced. Thank you to all the chapters who donated baskets!
The GAPNA Gallery was new this year, and it sure was fun! What an innovative way for members to network and see the work our committees and special interest groups (SIGs) are doing.
GAPNA's Awards Ceremony is a perfect way to round out the annual conference. I love seeing our members receive acknowledgement for their incredible contributions. View the 2022 GAPNA Excellence Awards, Foundation Grants and Scholarships recipients!
Stay Connected
The Annual Conference may be over, but let's still stay connected. Here are three simple ways to stay engaged in GAPNA.
Join a committee or Special Interest Group (SIG) – I think of committees and SIGs as smaller communities of GAPNA. It's a great way to connect with other GAPNA members who have similar interests or work in similar clinical settings. You can join a committee or SIG without adding to your already substantial workload. It's a fun way to meet up with others and to exchange ideas.
Participate in your state or regional chapter – COVID-19 has taken a toll on all of us. Many of our chapters are in a period of re-energization. You don't want to miss out. This is a great way to stay connected with other APRNs in your area of the country.
Visit the GAPNA Exchange ­– I love the Exchange and find it's a great use of my online free time. Hop on to find member conversations about different clinical topics, ask questions, share articles, or share information about upcoming conferences.
Up Next
Our Pharmacology Conference will be held April 25-29, 2023 in Honolulu, Hawaii. The conference was initially scheduled to celebrate in 2020 (but postponed due to COVID-19), so I am ready to celebrate! Presentations will be held in the mornings, leaving the afternoons for attendees to take advantage of all the fun and relaxation the island has to offer. Attendees can earn 18.0 NCPD contact hours, with 18.0 pharmacology credits. Conference registration is now OPEN.
Wishing you all health and happiness,
Jenny Kim, DNP, GNP-BC, GS-C, FNAP, FAANP
President
jennifer.kim@vanderbilt.edu