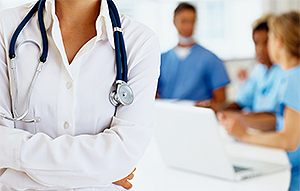 The 2022 Annual Conference held at the Hyatt Recency Grand Cypress in Orlando, FL, once again set the standard for gerontological practice leadership, professional development, best practice resiliency and relevant advocacy for today's advanced practice gerontological nursing community.
Conference session content delivered during the multi-day event was presented by national experts, including GAPNA leaders, bringing the latest information, evidence and practice approaches relevant to advanced practice nurses and those caring for the gerontological population.
ClinicalAdvisor.com, an online information resource for nurse practitioners and physician assistants, reported on the conference's robust conference schedule, including session highlights supporting health equity, climate change and its impact on older patients, care studies of severe illness in the gerontological community, and marked weight loss observed in assisted living environments during the early days of the pandemic.
Advocating for Full Practice Authority: Do's and Don'ts
By Kristin Della Volpe
Expert provides strategies for advocating for APRN full practice authority by presenting the health equity case and business case.
Effects of Climate Change on Older Adults
By Kristin Della Volpe
Climate change can affect older patients with asthma, COPD, allergies, kidney disease, and other conditions.
Marked Weight Loss Found in Assisted Living Residents During Quarantine
By Kristin Della Volpe
Nearly half of patients at assisted living facilities showed significant weight loss early during the COVID-19 pandemic.
Case Studies: Atypical Presentation of Severe Illness in Older Adults
By Kristin Della Volpe
Author describes symptoms of life threatening illness that might be mistaken for a normal part of the aging process in older patients.