Clinical Care Options, LLC, is a global leader in the development of innovative educational programs and technology platforms.
CCO's team has been a pioneer in the creation of continuing education and decision support resources for healthcare professionals both in the United States and around the world for more than 2 decades. For more information, visit clinicaloptions.com.
 
Live Webinar: RSV in Older Adults: Understanding Risk, Diagnosis, and Evolving Prevention Strategies
Please join either of 2 live, 60-minute Webinars for an expert faculty presentation on risk factors for respiratory syncytial virus among adults, the need for a vaccination strategy in this population, and the evolving clinical studies on vaccine strategies for older adults.

AGENDA (60 minutes):
Overview of RSV illness and vaccine development in older adults

RSV illness burden in older adults and the need for RSV vaccine
Risk factors for severe RSV illness in the adult population
Comorbid conditions of concern in RSV infection
Overview of strategies under development for RSV prevention
Key clinical data on RSV vaccines under development in older adults
Discussion on practical considerations in implementation of vaccine in older adults, including long-term care settings

Question and answer session
Register Wednesday, June 16 1:00 pm ET
Register Thursday, June 17 1:00 pm ET
  
Live Webinar: Making Informed Decisions on Stroke Prevention: Focus on Older Patients With Atrial Fibrillation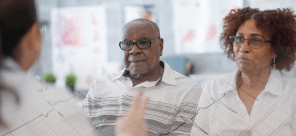 FACULTY:
Deepak L. Bhatt, MD, MPH, FACC, FAHA, FSCAI, FESC
Gregory S. Marler, DNP, APRN, ACNP-BC, FCCP
Elizabeth Pogge, PharmD, MPH, BCPS-AQ Cardiology, BCGP, FASCP, FAzPA
Join this live, interactive webinar as the expert faculty members provide their insights in applying stroke prevention recommendations to optimize oral anticoagulation for safe and effective stroke prevention in older patients with nonvalvular atrial fibrillations.
AGENDA (60 minutes):
Epidemiology of AF and Stroke
Oral Anticoagulation for Stroke Prevention in AF
Focus on AF in Older Patients
Summary and Conclusion
A maximum of 1.0 contact hour may be earned (which includes 0.25 hours of pharmacology credit) by learners who successfully complete this continuing nursing education activity.
Webcast: Vaccinations and Healthy Aging: Protecting Your Older Patients From Shingles

FACULTY:
Susan Schrimpf Davis, DO
Cynthia J. Gerstenlauer, ANP-BC, GCNS-BC, CDE, CCD
Deborah A. Milito, PharmD, BCGP, FASCP
They'll answer key questions such as:
Is there an age limit for the shingles vaccine?
How long does protection last? Is there a need for revaccination?
What are the top reasons for lack of vaccination and how can these be overcome?
Registered Nurses: 1.0 Nursing contact hour (0.25 pharmacology).
Released: October 22, 2020, Expiration: October 21, 2021.