New England GAPNA Celebrates Chapter Members' Success
by Karen Tepper
New England GAPNA Chapter is proud to announce its 3rd Annual Scholarship Recipients and Rising Stars: Kristi Poehlmann, BSN, RN, and Leah D. Ward, MA, RN.
Kristi Poehlmann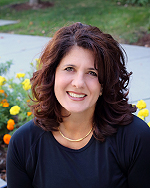 Kristi is a member of Cathedral Square Corporation's innovative Support and Services at Home (SASH) program team in Vermont. SASH supports seniors living in affordable, congregate housing, or surrounding communities, to age well in place.
She presently serves as SASH Health Systems Educator for the Hypertension Management program and as SASH Statewide Nurse Consultant, supporting nurses on the SASH model.
Her experience encompasses clinical, healthcare IT, and management roles. Kristi's clinical care background spans multiple patient care areas from home health to outpatient cardiology to intensive care.
Kristi has worked for IDX/General Electric Medical Systems in healthcare IT, supporting cardiology software development and has served in management roles in the acute care setting (predominantly cardiovascular services).
Kristi started working with the SASH program as a SASH Wellness Nurse supporting seniors with chronic diseases and developing care plans to aid the aging in place process. It is through this work that Kristi began working with the program team and moved onto roles where she could collaborate with the nursing team.
To further the SASH model and the core competencies of the SASH Wellness Nurse, Kristi collaborated with the International Nurse Coach Association in 2016 to train the SASH nursing team on health coaching skills. In 2017, she completed the Integrative Nurse Coach Certificate Program.
She is enrolled in the University of Connecticut, School of Nursing's BSN to DNP program in the adult geriatric primary care nurse practitioner tract.
Leah D. Ward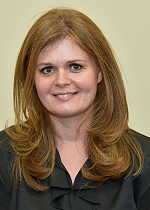 Leah is a visiting nurse with 17 years of military, oncology, dialysis, and home care experience and recently retired from the Air Force Reserves after serving two overseas tours in support of Operation Iraqi and Enduring Freedom and 22 years of service to the nation.
Leah also completed thousands of hours of community service through her local YMCA at Camp Jewell, the local VFW Post 296, and as a piper for Police Pipes and Drums of Waterbury, CT, which provides a pipe band for all local law enforcement events and funerals.
After completing the adult and geriatric nurse practitioner program at Western Connecticut State University in December 2018, she aspires to expand home care services available in rural Litchfield County by offering nurse practitioner services to the area's homebound and hospice populations.
Leah is partnering with Foothills VNA to provide physician oversight for her practice to deliver care to hospice and homebound populations.
Leah envisions expanding this model to providing support and care for the area's underserved Medicaid populations.
---
More Member Kudos
Congratulations to Michelle Debest, ANP, GNP-BC, on obtained her DNP from Simmons College. Her capstone project was entitled "Interprofessional Palliative Care Training in a Virtual World Classroom."
Congratulations to Katherine Howard, DNP, GNP-BC, who obtained her DNP from The Frontier Nursing University. Her capstone project was entitled "Timely APRN-Led Post-Falls Assessment for LTC Residents."
Amy Bruno, PhD, ANP-BC, presented "Assessment & Management of Tremors in Primary Care," at the Boston 2017 NPACE Conference.
Monica Dube, DNP FNP-BC, presented to University of Connecticut NP students on "Advanced Care Planning."
Karen Tepper, MS, ANP-BC, LNHA
karentepper@aol.com
Plan your trip to the nation's capital during GAPNA's Annual Conference, September 26-29, 2018 by checking out all the things to do, places to eat, and ways to have fun.

Find out about it!