A 20th Anniversary Celebration
by Donna Theisen
The Northern California Chapter of GAPNA (NCCGAPNA) celebrated its 20th Anniversary as a working chapter during GAPNA's third annual Pharmacy Conference in March.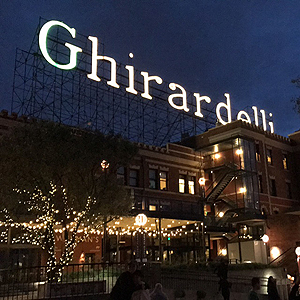 The chapter had an exhibit table and displayed t-shirts, save the date scholarship postcards, business cards, membership applications and, of course, Ghirardelli chocolates.  
However, the most exciting displays were the historical photo album, event binder, and poster board. The photo album included photos from early chapter beginnings to the present and represented the fun and hard work that has gone into chapter events and participation in GAPNA events.
The event binder is a paper trail with all the flyers and announcements of our annual CE conferences, Student Night Out events, chapter meeting CEs, etc.
The poster board displayed photos from the beginning of the chapter through today, capturing the Zeitgeist of our purpose and work. We are very grateful to Patty Kang for the hard work that she put into the album and binder and to Allison Reilly for the poster board.
Jill Brett, GAPNA Association Services Manager, helped add to our historical archives when she took a photo of our chapter members present at the conference. Thirty plus NCCGAPNA members were captured in the photo.
As a result of the display table, several conference participants picked up membership applications, more asked about the chapter, and a few reminded themselves to renew. We have received additional email inquiries regarding our chapter meetings.
Last but not least, many of our members trekked over to a restaurant in Chinatown and filled our bellies with good food and nourished our souls with excellent company and happy memories. A few new members joined the old timers during the lunch.
Although our chapter can't take credit, the view of San Francisco Bay at night is breathtaking. I hope all conference participants got a chance to soak up the sights.

  Check out the 2017 Pharma Conference Photo Gallery.
Donna Theisen, GNP
President
theisendn@gmail.com